This wingtip bracket is designed and fabricated from 2024-T3 aluminum to meet the material specifications outlined by the Garmin G5 and GMU-11 Magnetometer installation instructions in accordance with the applicable Supplemental Type Certificate. Installation of the bracket must be done in accordance with AC43.13-2b Chapter 1 and 2, and AC43.13-1B Chapter 4. This bracket is not FAA PMAd. Note: Garmin GMU-11 Not Included
Legacy XL Stationary Panel Kit
The Legacy XL Stationary Panel Kit is the first STC'd replacement stationary panel on the market for Cessna 172 E through M models (model years 1964 through 1975), and is designed to allow for enough volume to install a either a standard "six pack" T configuration or 10" PFD above the pilot's control yoke without compromising structural integrity.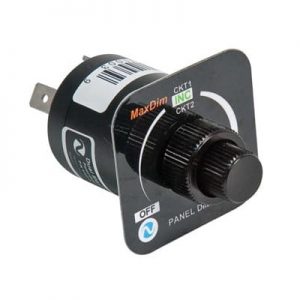 Replace your old lighting rheostat switches with new MaxPulse MaxDim switches. Easy to install and a number of applicable uses, we recommend installation of these switches for all our customers. Use MaxDim for panel lighting, Nulites, and interior lights, or the MaxPulse for control of exterior and landing lights. Six Pack Aero is an authorized dealer for MaxPulse MaxDim products.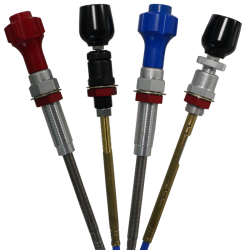 McFarlane Control Packages
Swap out those original Cessna controls for new, McFarlane controls. We now offer discounted packages for Cessna 172 models on all controls, or just what you need. 
Throttle (Standard or Vernier)
Mixture
Carb Heat
Cabin Heat
Cabin Air
Primer 
Push-Pull Control Wrench Kit