Legacy XL Stationary Panel
Stationary Panel
The Legacy XL Panel System is the first and only STC'd replacement stationary panel built with future upgradability in mind. 
The heart of this system is the new stationary panel, which replaces the OEM structural stationary panel. With a slight redesign over the original Cessna stationary panels, enough volume is added to allow for the installation of a standard "six pack" instrument configuration or a 10" PFD display above the control yoke, along with a larger than standard center radio stack, and enough room for a MFD or panel mounted iPad on the right side.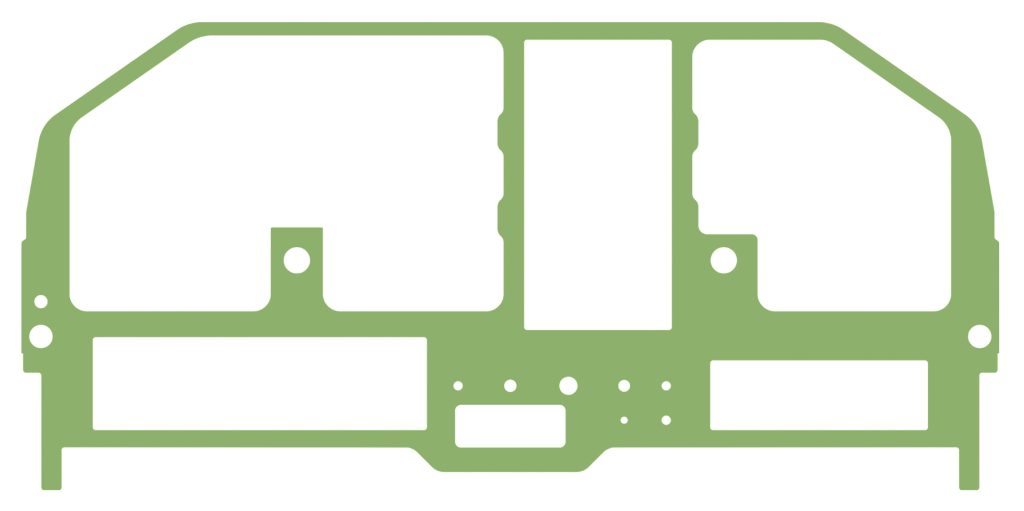 Panel Overlay Configurations
The STC includes five separate modular panels, available in three standard options with some customizability within those three layouts. As this panel system is STC'd to include these panels, they come as part of the kit. 
Each layout contains five panels configured per your avionics installation:
Pilot side panel configured for standard instruments or the PFD of your choice
Center radio stack panel configured with a customizable opening for the radio stack of your choice
Co-Pilot side panel configured for either an MFD or iPad.
Main Lower panel features your circuit breakers, switches, and familiar locations for all your standard controls such as throttle, mixture, carb heat, cabin controls, etc.
Lower right side Map Box panel can be configured as an additional circuit breaker panel, or be outfitted with a door for our optional Map Box.
**AVIONICS NOT INCLUDED 
The Legacy Layout features your standard T configuration, otherwise known as your pilot's six pack. The pilot side panel is configured for the six standard gauges, with room for 4 additional 3-1/8" gauges and up to 3 additional 2-1/4" gauges. This panel can be customized for your installation if you are installing Garmin G5's, Aspen Evolution, or an engine monitor such as the JPI 900. The co-pilot side panel can feature a panel mount handheld GPS or iPad. There are many possibilities available with the Legacy Layout.
The Garmin Layout is formatted to accommodate a 10" Garmin G3X Touch or a 10" Garmin G500 TXI on the pilot's side, an accompanying Garmin G5 or GI-275 standby instrument, and an optional 7" vertical G3X or G500 TXI on the co-pilot panel. The center radio stack can be formatted around your chosen accompany GTN Unit and associated avionics. A full glass Garmin panel in your Cessna 172 is now possible.
The Dynon Layout is formatted to accommodate the 10" Dynon Skyview display with the accompanying D-10A standby instrument. The co-pilot panel can be formatted to hold a 7" Skyview display or iPad. The center radio stack can hold your Dynon knob and button panels, as well as the GPS navigator and/or nav/comm of your choice. The Legacy XL Panel System will allow for the installation of your Dynon PFD and MFD without sacrificing the look, feel, and safety of your Cessna 172.
Other System Components
Upper Skin Extension
The Upper Skin Extension is required due to the increased slope from the top of the stationary panel down to where the upper skin meets the windshield. We include this part with the panel system, and upon purchase of the Legacy XL Panel System, a detailed set of installation instructions will walk any A&P mechanic through the steps to install this part.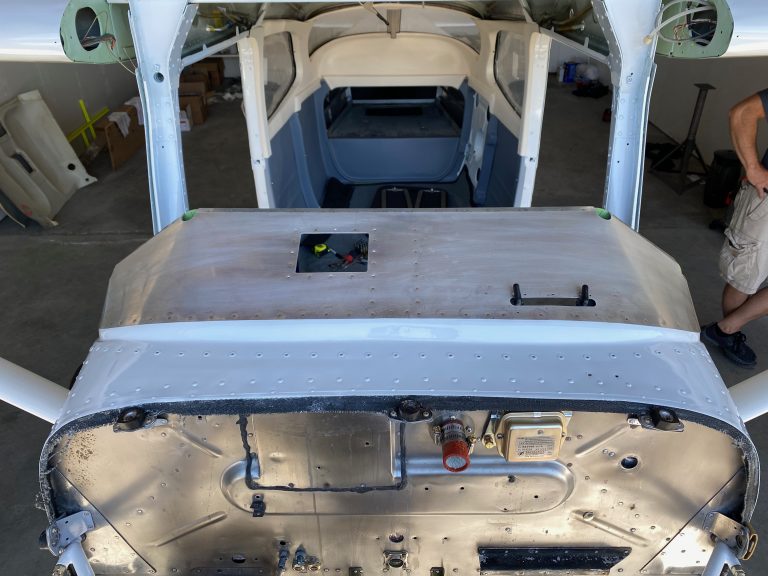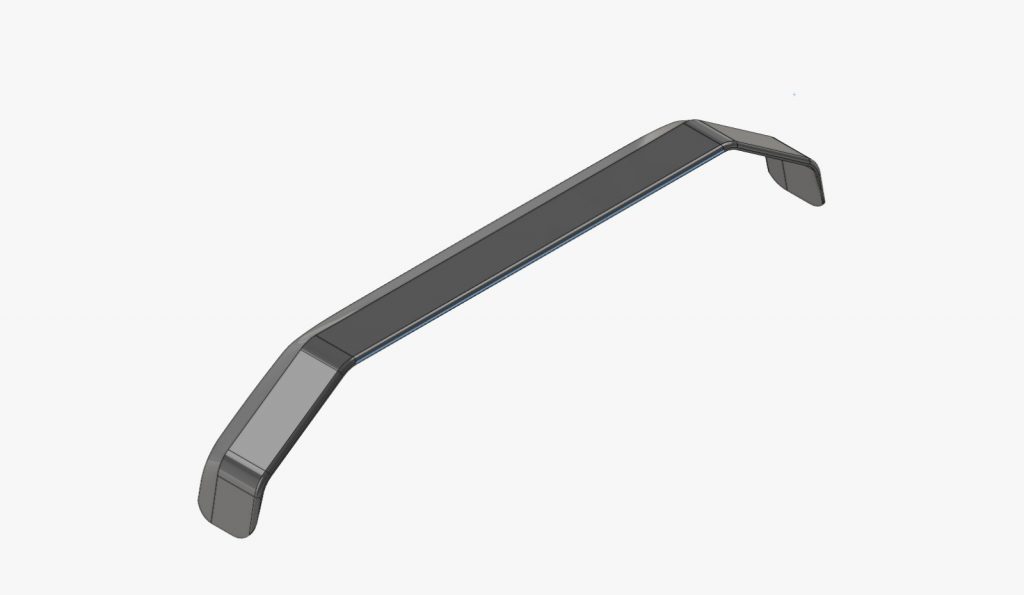 Glareshield
An optional molded Kydex glareshield will soon be available with the Legacy XL Panel System. Molded to fit the new shape of the stationary panel, this low profile and durable glareshield option will give your Legacy XL Panel system a finished, clean look.
*approval pending
Quick Links for More Information