Not in the market for a full glass cockpit upgrade but want to refresh your panel?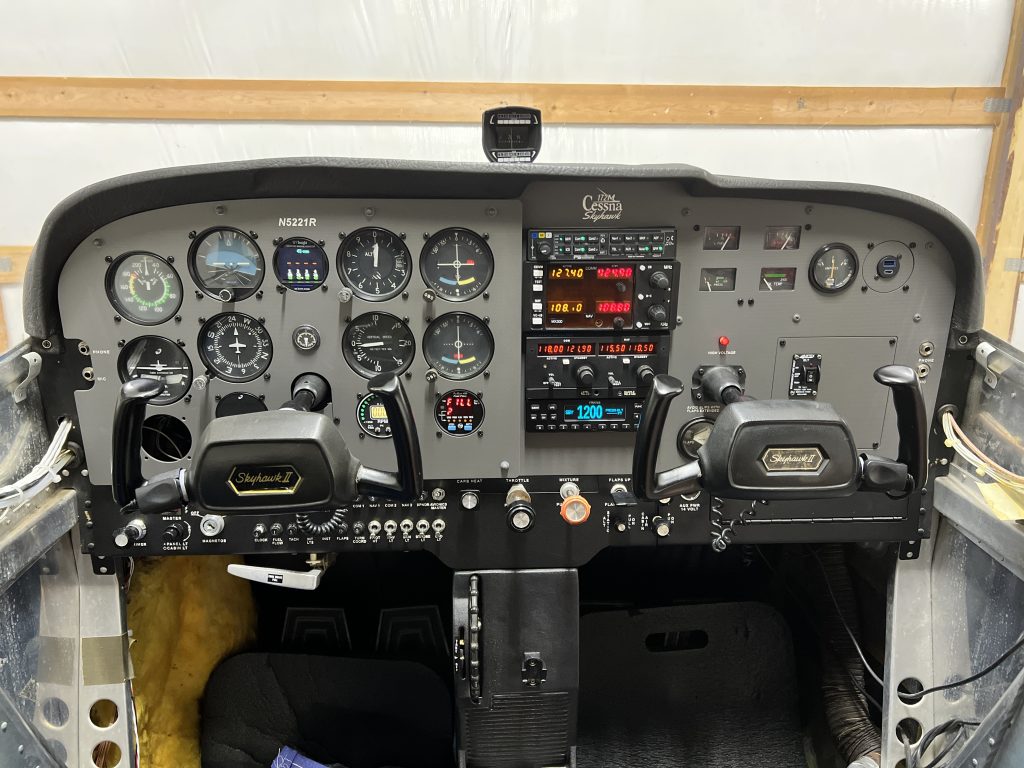 We offer design and fabrication services to help owners create instrument panel overlays that modernize the look of their legacy aircraft. Get rid of that old plastic with a new, modern, durable all aluminum design. Powder coating and laser engraving is available for a complete, finished look. Our process involves the owner in every step of the design process so that these panels can truly be "owner produced parts".
Available as stock panel instrument layout or configured with a custom design, we help owners design and fabricate instrument panel overlays for stock layouts, or custom layouts that work within the space available in stock stationary panels. Overlays include upper left and right panels and lower panel.
Upper instrument panel overlays take on the function of the instrument shock panel with the form of the plastic overlay. Lower panel designs don't require the removal of engine controls for installation, unlike new plastics! This save time and money with your A&P.
Panel overlays are CNC cut from 6061 T-6 or 5052 aluminum and are intended to be installed following the guidance of FAR Part 21.9(5) and FAA A.C. 2020-62E. No structural modifications to the aircraft are required and panel overlays can be installed by an A&P with a simple logbook entry. As this is an owner produced part, it is up to the owner and the installing A&P/IA to be the final authority on airworthiness.
Available models include:
Cessna 150D, E, F, G, H, I, K, L, M
Cessna 152, 152 Aerobat
Cessna 172, 172A, B, C, D, E, F, G, H, I, K, L, M (early), M (late), N, P, R172K, 172RG (Coming soon)
Cessna 177A
Cessna 182*, 182A*, C*, F*, G*, J*, N*, Q*
*All Cessna 182 panels require polycarbonate templates to ensure hole placement prior to cutting final panel.
Don't see your model on the list? Contact us, we may still be able to help!